We come to it at last, another top list. May the listicle gods be appeased and grant bounties upon this blog. Hey, not a Top 10, so I'm good. Oh, and click here for all the Definitive Rankings.
Billy Wilder's filmography was great to wade through. He was a remarkable talent who almost always made movies worth the time. He's made some of the great Hollywood classics, including some lost gems along the way.
Anyway, here's Billy Wilder's entire filmography ranked from best to worst.
26. Buddy Buddy
"This is such a sad way for the great Billy Wilder to end his career."
"Wilder still had a lot to learn, but he wasn't starting from nothing when he directed his first film."
"It's a movie that's less than the sum of its parts, though. I found the whole experience frustrating in ways that I'd never seen from a Wilder film."
"This feels like a last gasp of a great filmmaker in the middle of very changing times. He's grasping onto newer things like production methods while trying to tell stories that speak to him. It's a twist on an old, classic story he, himself told, but it's obvious that his heart wasn't in it anymore."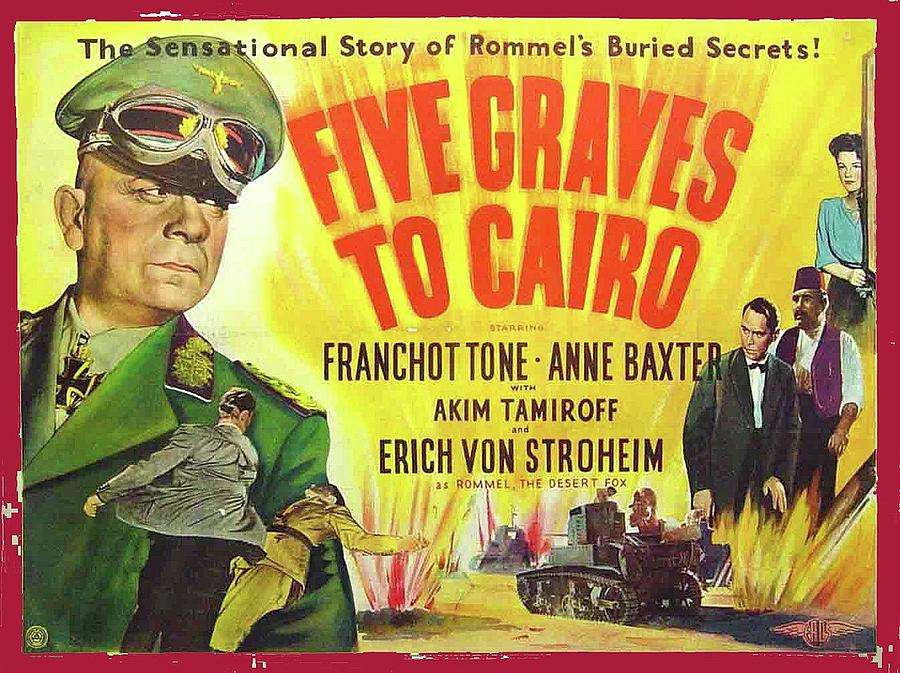 "It's quite solid, but not as solid as it could have been. Still, overall a good time at the movies."
"This is a fun and intelligently assembled bit of fluff from Billy Wilder. It's solid entertainment filmed brightly and colorfully while stretching just beyond the original confines of its theatrical roots."
"It's far from the highlight of Wilder's filmography, but it's an enjoyable, if slightly overlong, two hours."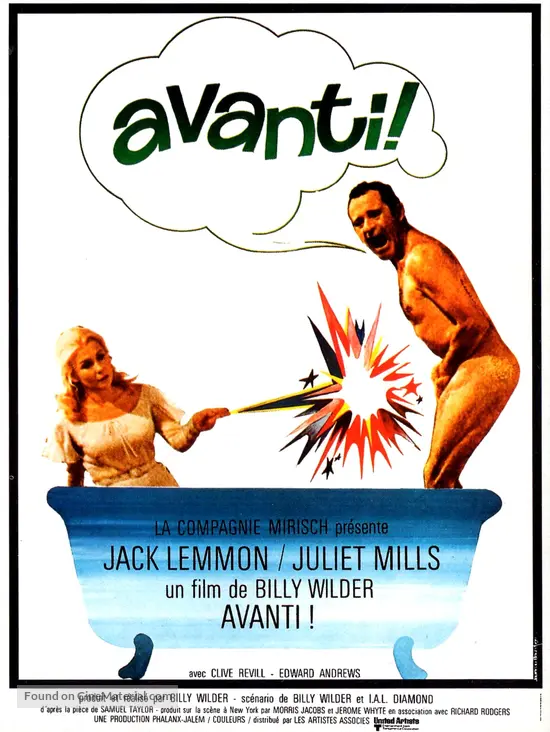 "The central romance is sweet. The Italians provide a lot of nice comedy. The island provides a lot of wonderful imagery. It's an unchallenging, nice comedy that fits its two and a half hour runtime surprisingly well."
"Anyway, the movie's light and fun with a very winning performance from Ginger Rogers. Wilder could have started out his legendary Hollywood career in much worse fashion."
"I know some people rank this as one of Wilder's best movies, but I have to rank it lower. It's good, but doesn't come close to the heights of some of his other films."
"This movie sticks out of Billy Wilder's filmography. It's too nice, the main character too guileless, and there seems to be a complete absence of the common motif that appears in literally every other Wilder film up to this point. It's a fine entertainment, but it almost feels like it belongs to another filmmaker."
"Wilder called it his most elegant production, though I do wonder how an episodic and long movie would actually work dramatically, especially considering the descriptions of some of the lost episodes I've read. It seems like they are largely standalone pieces, which is why the movie, despite losing almost half its runtime, is still so cohesive."
"The cast is, across the board, very fun to watch. Dean Martin playing himself in an impossible situation is good for a laugh. Kim Novak is very good as a Marilyn Monroe replacement. Even Ray Walston, who replaced Peter Sellers after Sellers had a heart attack mid-production, is able to carry his lofty load with aplomb."
"In some thin way, The Fortune Cookie is the same story as Wilder's earlier masterpiece, but it takes a very different path, actually working as a comedy instead of the straight drama. It doesn't work as well, but it still works thanks in large part to the two central performances, the first collaboration between Jack Lemmon and Walter Matthau."
"The movie as a whole moves fast from one dialogue exchange to the next, from one plot twist to the next. It really relies on the actors to carry it (no surprise, since the story retains much of the shape of the play), and the actors shine forth."
"There's a knowing self-awareness to this movie's song and dance numbers that turn them from sappy little ditties into more than amusing set pieces. Combined with the bright and colorful visual palatte and a pair of winning performances from Bing Crosby and Joan Fontaine, the numbers create a rather enjoyable musical from Billy Wilder."
"The movie's a twisting and turning fun time with winning leads and very well written dialogue. Despite most of the film taking place on a single set, it never feels claustrophobic and moves with great speed."
"This is pure fairytale, and it's rather delightful."
"This might be the only "important" movie that Billy Wilder ever made. Not to say that the others are important, but this was the only one where he seems to have set out to make something socially conscious and "important". The terrors of alcoholism! The key for the film's success is the fact that Don is such a great character, he's so well played, and the writing around him is just as good. Wilder elevated the simple socially conscious narrative into something approaching cinema and art."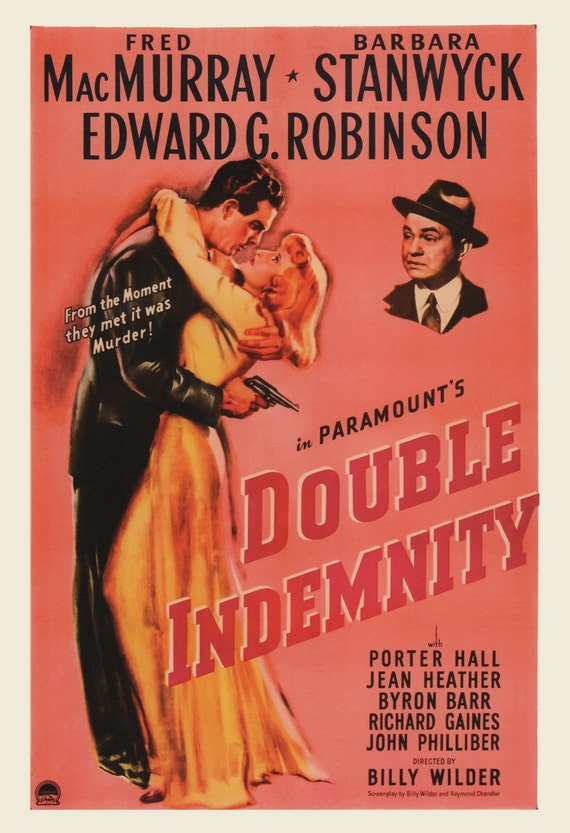 "This purely cynical exercise and the derailment of the train of greed is so wonderfully done. The characters are vivid and alive. Their opponent in Keyes is marvelously intelligent and knows his job well enough when to insert himself and when to let things play out. The movie is dripping with visual style, and the melodramatic score works as a great counterbalance to the faux emotion playing out on screen. It's such a great exercise in entertainment with a twisty plot, great characters, and just plain fun. At only his third movie, Billy Wilder had made a great film and an American classic."
"It's not deep stuff and has little to say about the Cold War, but One, Two, Three is an engaging and highly entertaining madcap comedy that turns into a freight train of humor by the end."
"Wilder's command of visual storytelling is on display as well. He has many of the trademarks of some of the great studio directors who knew how to shoot entire scenes exactly the way they were going to end up in the final product (a protective measure he learned very early in his career), so long single shot scenes play out without ever feeling like there needs to be a cut"
"The movie is a wonderful look at delusion and deception, a very common motif in Wilder's work. The characters are rich with a great mixture of characters across the cynicism spectrum, each dealing with their own desires to be in their ideal places. Acting is great across the board, and the writing is elegantly assembled and witty all at once. It's a great piece of entertainment that thematically rich, visually resplendent, and just a fantastic time at the movies."
"This movie is about as pure entertainment as movies can get. It's an expert mixture of comedy, tension, sex, and romance that creates such a complete package of good times that Hollywood has very rarely come close to matching. Working with I.A.L. Diamond for the second time after Love in the Afternoon, Billy Wilder crafted an essentially perfect film."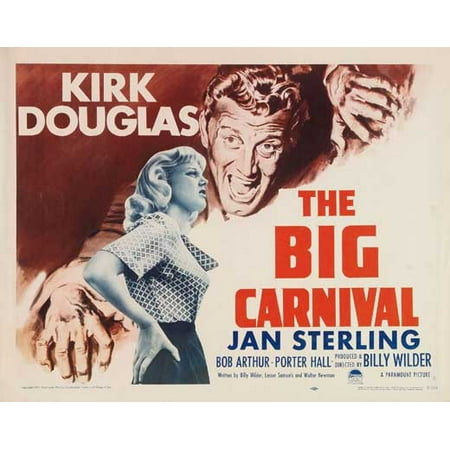 "The circus that pops up around Leo's unfortunate fate is the exact kind of awful portrait of easily led newspaper consumers that makes audience's squirm. This movie is so wonderfully constructed, written, and executed, and it's one of Billy Wilder's best films."
"Everything about this movie seems to represent every narrative and filmmaking lesson Wilder ever learned in one perfect package. I adore this film."